This special interest group is for professionals to connect and discuss all types of carbon-free power alternatives, including nuclear, renewable, tidal and more.
Shared Link
Georgia Power's first 65MW / 260MWh build, own, operate battery storage project approved
Good to see Energy Storage spreading around the US... the more storage in more locations the better the learning curve.
Georgia Power proposed its 80MW portfolio in its Integrated Resource Plan (IRP) in 2019. IRPs are long-term planning documents that set out regulated utilities' spending, strategy and construction intentions. 

The 2019 IRP included a 72% increase in renewable energy generation by 2024 — the addition of 2,260MW of new resources — as well as the retirement of five coal-fired power plants in the southern US state. The IRP was unanimously approved by PSC commissioners, paving the way for the utility's more recent submission of the Mossy Branch project proposal. 

Mossy Branch will be the first standalone battery storage system on the Georgia Integrated Transmission System grid and will be located on 2.5 acres of land in Georgia's Talbot County. 

While the utility is taking charge of the building, ownership and operation of Mossy Branch and other projects to come in that 80MW portfolio, it has also signed up as third party off-taker of energy from Hickory Park Solar Project, a solar-plus-storage project under construction through European power company RWE's clean energy development arm, RWE Renewables. 

Hickory Park is a 200 MW PV plant and 40MW /80MWh DC-couple BESS which RWE Renewables began construction on in November 2020. Wärtsilä is also working on that project, as supplier of the integrated battery storage solution including the controls platform to optimise and operate the plant. Wärtsilä  described Hickory Park as a true hybrid resource, engineered to make the plant's solar output dispatchable and simple to integrate into the local energy network. 
Hope to see more of the above on next IRP from Georgia Power - 2022.
Georgia Power's first 65MW / 260MWh build, own, operate battery storage project approved
US utility company Georgia Power has approval from regulator Georgia Public Service Commission (PCS) for the first project in its 80MW portfolio of 'build, own, operate' standalone battery energy storage systems (BESS). 
Source:
www.energy-storage.news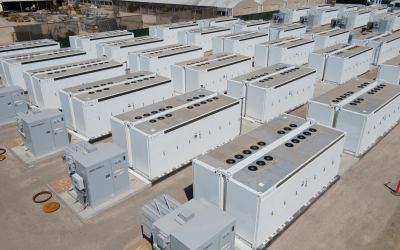 Discussions
No discussions yet. Start a discussion below.
Get Published - Build a Following
The Energy Central Power Industry Network® is based on one core idea - power industry professionals helping each other and advancing the industry by sharing and learning from each other.
If you have an experience or insight to share or have learned something from a conference or seminar, your peers and colleagues on Energy Central want to hear about it. It's also easy to share a link to an article you've liked or an industry resource that you think would be helpful.