Frames integrates electrolyser into Plug Power GenFuel unit
French energy solutions company Frames has supplied a 25kW hydrogen electrolyser to Plug Power, for integration in its 25kW GenFuel electrolyser recently delivered to Japan.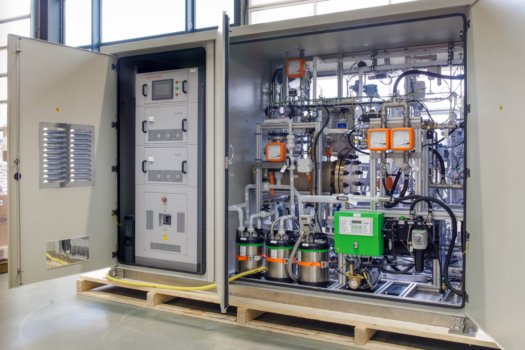 The integration of hydrogen production and storage.
"The 25kW GenFuel electrolyser is a crucial development in the renewable portfolio of Frames and serves as the foundation for their MW-scale electrolysers and endeavours in renewable energy".
Join me and over 800 companies and thought-leaders at: Business opportunities for the hydrogen economy https://lnkd.in/e_ZpqVd professional group.