This special interest group is for professionals to connect and discuss all types of carbon-free power alternatives, including nuclear, renewable, tidal and more.
Shared Link
EU labels nuclear and gas as sustainable despite internal row
"Nuclear and natural gas energy plants could be counted as green energy under controversial EU plans just unveiled.

The European Commission says it has decided that both types of energy can classify as sustainable investment if they meet certain targets.

But the move has divided the EU, and been fiercely opposed by some members.

Austria's chancellor responded to the news by saying nuclear power is neither green nor sustainable.

'I cannot understand the decision of the EU,' Karl Nehammer said.

He said he would back his environment minister, Leonore Gewessler, in pursuing legal action at the European Court of Justice if the plans go ahead. But those objections are balanced by support from nuclear-using nations such as France.

Classifying natural gas as sustainable also has supporters who argue some countries which still rely on coal for energy - such as Poland - would benefit from incentives to move to a relatively cleaner supply."
EU labels nuclear and gas as sustainable despite internal row
A highly controversial decision to class nuclear and gas power as "green" splits EU members.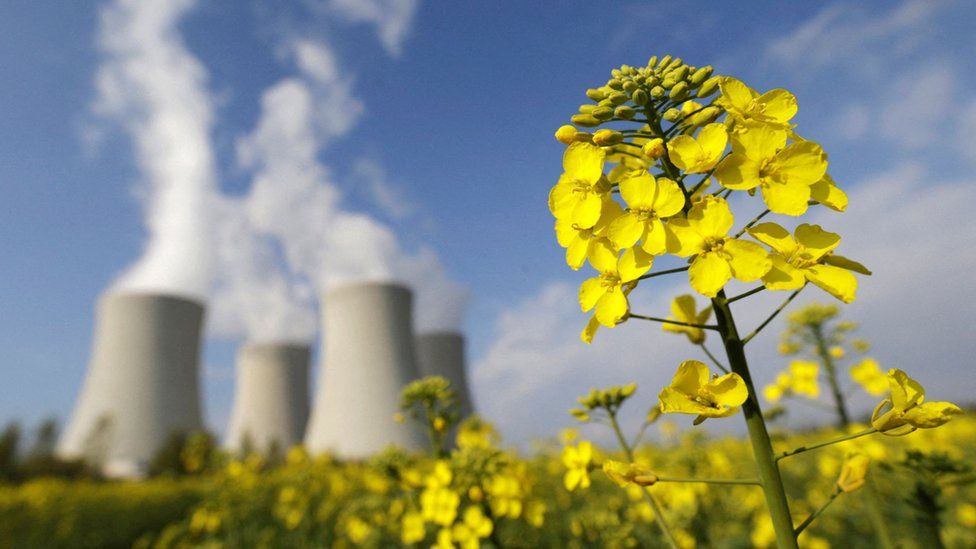 Discussions
No discussions yet. Start a discussion below.
Get Published - Build a Following
The Energy Central Power Industry Network® is based on one core idea - power industry professionals helping each other and advancing the industry by sharing and learning from each other.
If you have an experience or insight to share or have learned something from a conference or seminar, your peers and colleagues on Energy Central want to hear about it. It's also easy to share a link to an article you've liked or an industry resource that you think would be helpful.