This special interest group is for professionals to connect and discuss all types of carbon-free power alternatives, including nuclear, renewable, tidal and more.
Shared Link
Diablo Canyon report takeaways: California has options, and it's time for debate
"A new study by researchers from Stanford University and the Massachusetts Institute of Technology—An Assessment of the Diablo Canyon Nuclear Plant for Zero-Carbon Electricity, Desalination, and Hydrogen Production—makes a compelling case that the 2018 decision to shut down California's only operating nuclear power plants needs another look—and that revenue options could make reversing the decision not just feasible but economically attractive.

'Fast-forward three years and things have changed,' said Jacopo Buongiorno, a professor of nuclear science and engineering at MIT and one of the authors of the report, during a November 8 webinar. Since the decision was made to shut down Diablo Canyon's twin pressurized water reactors in 2024 and 2025 when their current licenses expire, the state has passed bills calling for net zero carbon emissions by 2045 and for restrictions on land use that could effectively limit solar installation sprawl. Californian's have also experienced repeated grid reliability issues and prolonged drought conditions.



The report included this hypothetical spatial footprint of 18 GW of solar photovoltaic capacity near the Diablo Canyon plant, which was created by LucidCatalyst. (Credit: LucidCatalyst LLC)

Promise and peril: The study team asserts that California has technical and economic options to keep Diablo Canyon's 2,240 MWe in operation, and that exercising those options would help California meet the increasing challenges of climate change by providing clean, reliable electricity, water, and hydrogen lowering energy systems costs."
Diablo Canyon report takeaways: California has options, and it's time for debate
"Countries that have turned off their nuclear power, with perhaps the hope that you would just go to more renewable energy, clean energy like solar and wind . . . that's not what happened. They built more fossil fuel plants." - Steven Chu, Nobel Laureate - Physics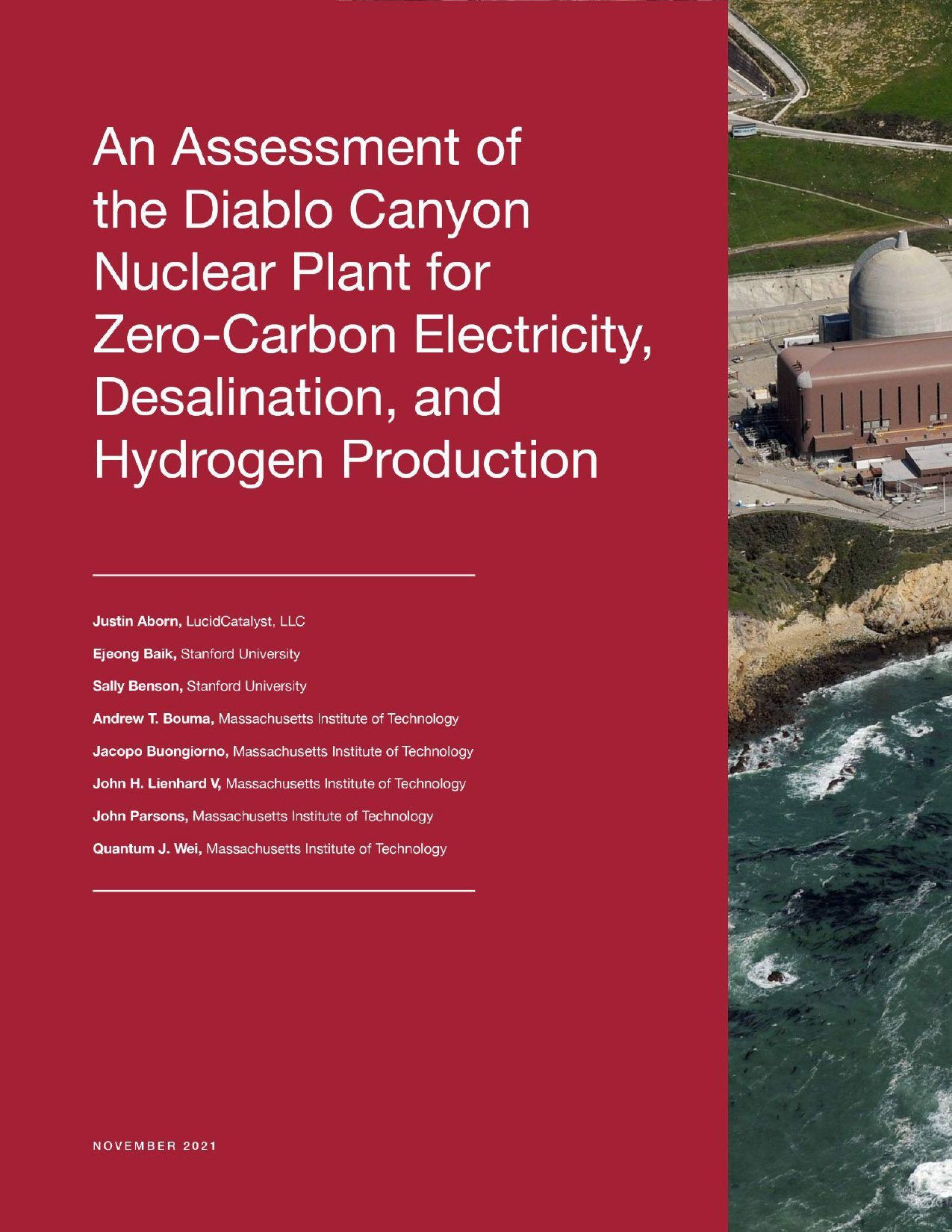 Discussions
No discussions yet. Start a discussion below.
Get Published - Build a Following
The Energy Central Power Industry Network is based on one core idea - power industry professionals helping each other and advancing the industry by sharing and learning from each other.
If you have an experience or insight to share or have learned something from a conference or seminar, your peers and colleagues on Energy Central want to hear about it. It's also easy to share a link to an article you've liked or an industry resource that you think would be helpful.