This Democrat Is Running For President Behind A $9 Trillion Dollar Climate Change Plan
"When you have people seeking high grounds for a flood, you can't think a middle ground approach is adequate," Jay Inslee told BuzzFeed News.
Source:
www.buzzfeednews.com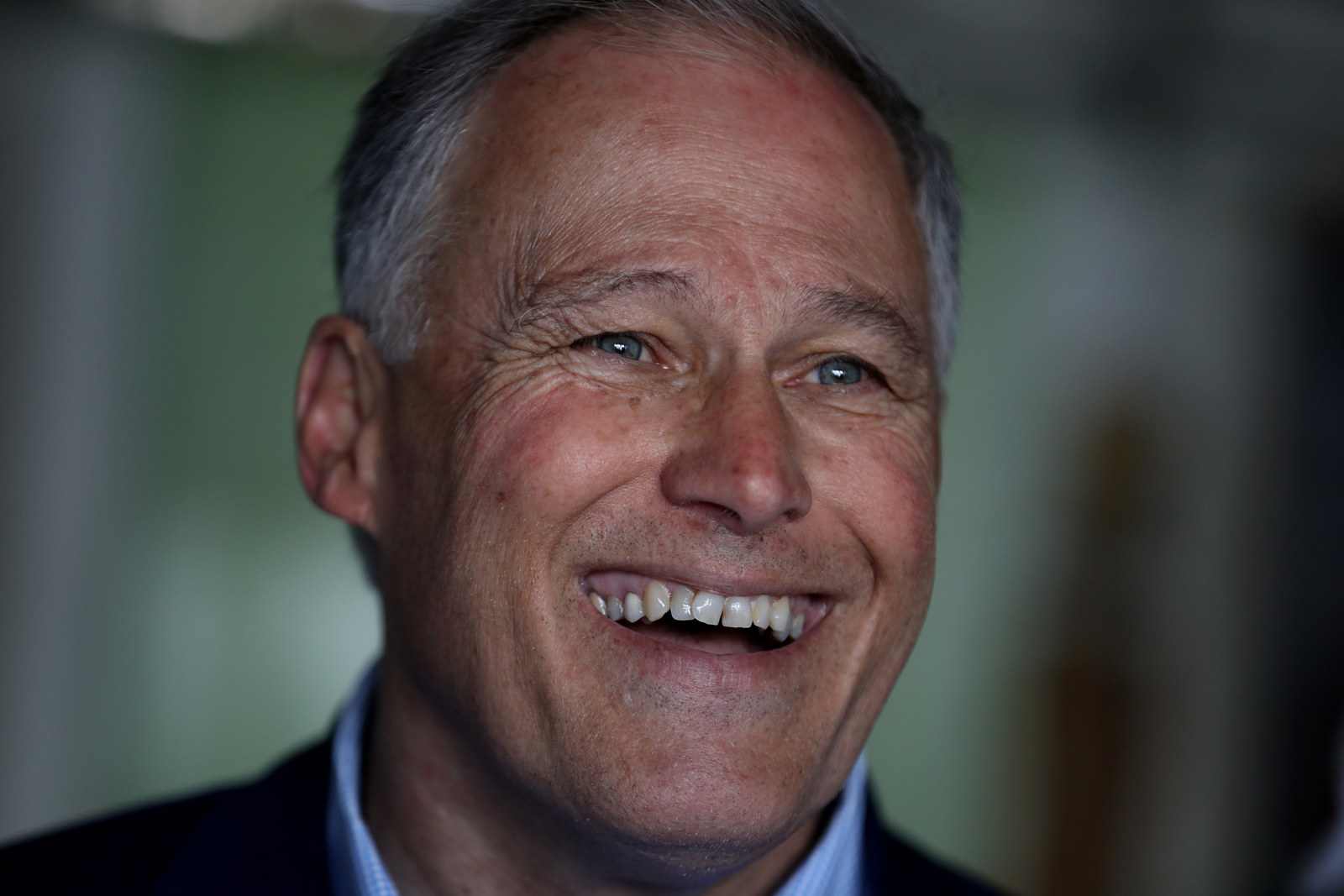 Washington Governor Jay Inslee, who is running for president, released an Evergreen Economy Plan this morning. The plan envisages a total investment of $9 trillion on climate change programs over a decade. Out of that figure, Governor Inslee proposes that the federal government spend $300 billion in annually to "leverage" $600 billion from other sources.
The plan includes themes from current times and makes environmental justice and living wage proposals. Thirty-five billion dollars would be invested in clean energy research while $90 billion would be used to create a "Green Energy" bank to help finance projects for clean energy. The plan also calls for setting up a national "Energy Efficiency Resource Standard" for utilities, similar to the one already in place in his home state. "..the federal EERS in this plan will strengthen utilities' performance targets by expanding the definition of "cost-effective" energy conservation to include the costs that climate pollution imposes on society," he wrote. 
In between livestreaming his dental appointments and hair trims on social media, another presidential hopeful Beto O'Rourke had earlier released a $5 trillion climate change plan. While most activists and experts criticized his plan, initial indications are that Inslee's proposal might be received more positively.  "This is one of the most comprehensive plans I've seen in the political context," Michael Gerrard, director of Columbia University's Sabin Center for Climate Change Law, told BuzzFeed News.    
Thank Rakesh for the Post!
Energy Central contributors share their experience and insights for the benefit of other Members (like you). Please show them your appreciation by leaving a comment, 'liking' this post, or following this Member.