This group brings together the best thinkers on energy and climate. Join us for smart, insightful posts and conversations about where the energy industry is and where it is going.
Shared Link
Daimler Truck now listed on the Frankfurt Stock Exchange
 Daimler Truck intends to lead the way to zero-emission transportation even more focused and agile in the future. The development of battery and fuel-cell vehicles is to be accelerated – under its own steam and with strategically sensible partnerships. For example, battery and fuel cell vehicles are to account for up to 60 percent of Daimler Truck sales by 2030. From 2039, the company wants to offer only vehicles in the Triad that are CO2-neutral in driving operation. For Daimler Truck, both technologies are compatible and necessary. Purely battery-powered trucks are used in light and heavy distribution transport, for example when it comes to delivering goods in cities. The hydrogen-based fuel cell drive will be indispensable in the long-distance truck transport of the future.
Join me at the: Business Opportunities for the Hydrogen Economy Professionals Group
Daimler Truck now listed on the Frankfurt Stock Exchange
With an official ceremony held early this morning, Daimler Truck was launched on Frankfurt Stock Exchange. This is the actual completion of the spin-off
Source:
www.sustainabletruckvan.com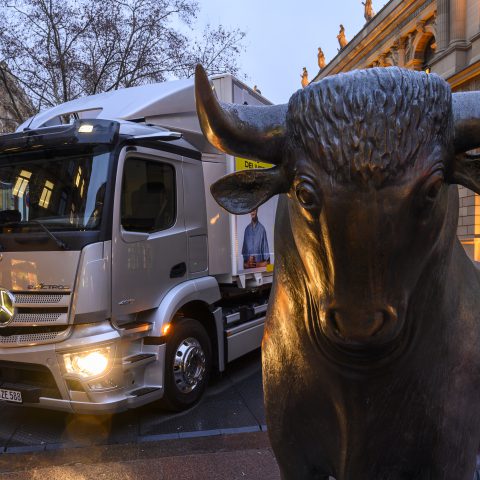 Discussions
No discussions yet. Start a discussion below.
Get Published - Build a Following
The Energy Central Power Industry Network is based on one core idea - power industry professionals helping each other and advancing the industry by sharing and learning from each other.
If you have an experience or insight to share or have learned something from a conference or seminar, your peers and colleagues on Energy Central want to hear about it. It's also easy to share a link to an article you've liked or an industry resource that you think would be helpful.