China Beefs up Wind Production
The global leader in commercial intelligence for the energy, metals and mining industries, providing objective analysis and advice on assets, companies and markets.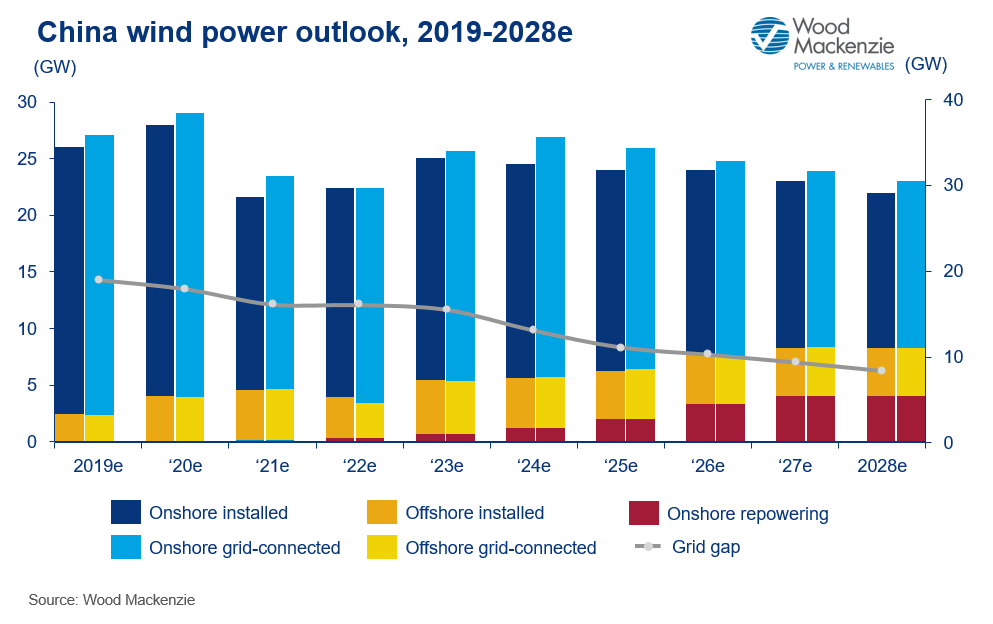 China is expected to add 25 gigawatts (GW) of grid-connected wind capacity annually from 2019 and have 437GW of cumulative capacity by 2028, according to Wood Mackenzie, a market research firm. Onshore wind power accounts for the bulk of the projects: with 84% of the total new capacity. China's northern region, especially Inner Mongolia, has the most traction, accouting for 21 of the 22 projects.  What do you think about China's plans?
Thank Paul for the Post!
Energy Central contributors share their experience and insights for the benefit of other Members (like you). Please show them your appreciation by leaving a comment, 'liking' this post, or following this Member.