Post
Artificial intelligence, serving the energy transition?
image credit: 2019 Smart Phases Inc. (DBA Novacab) CC BY-SA 4.0 Attribution-ShareAlike 4.0 International
May 23, 2019 12:08 am GMT

May 23, 2019 12:08 am GMT

1565 views
While Artificial intelligence has been gaining ground for several years in the energy sector, many fears that, one day, it may hinder the actions of the man in his daily life. These fears have inspired many films like "Matrix". It fascinates, interests but is also scary, almost terrifying!
But today these fears take a new turn, and they are coming from another root. Some reports show that 62% of global greenhouse gas emissions (GHG) are directly or indirectly due to the extraction and processing of the materials including sources of energy that makes up our consumer products, services, the livelihoods that are greatly depending on the "so-called" unlimited resources.
Greenland's Ice Sheet Was Growing. Now It's in a Terrifying Decline
Greenland's ice sheet is melting six times faster than it was in the 1980s. And all that meltwater is directly raising…www.livescience.com
To fight against this GHG pollution, it is necessary to completely review our economy and consumption patterns, rethinking our products (life cycle, production, end of life), or energy sources and distribution. This time with an understanding of the importance of artificial intelligence in certain areas, we can see it as the solution, not the scary thing. It's especially true in the energy transition. AI comes in simplifying this highly complex transition and especially saving time that has become valuable!
Anyways, if we're not changing our ways and means to solve it, that's not just a battle we'll lose against climate change, it's the war. And we are, by all the odds, on the weak side. One of the main reasons is the (somewhat) slow speed of the energy transition. We're not able to catch up on energy demand. That is why AI, well used, could reinforce our capacity to respond to this threat.
​
Credit: Photo by h heyerlein on Unsplash
The protracted nature of energy transition
The long, complex dynamics of the greenhouse effect and climate change, the centuries-long, path-dependent, persistent use or path dependence of fossil fuels, lock-in strategies, responses and destabilisation of incumbent energy actors and institutions, and even issues of equity and justice underlie many of the challenges involved and increase the difficulties of national and global (public or private) governance to solve it.
So, historical expertise might enhance our understanding and many studies have shown that transitioning away from our current global energy system is of paramount importance, including Sovacool, from Oxford University, or Grubler which has compellingly written, 'the need for the "next"' energy transition is widely apparent as current energy systems are simply unsustainable on all accounts of social, economic, and environmental criteria'. Fouquet has noted that
"the relatively rare and protracted nature of energy transitions implies that it is vital to look at historical experiences for lessons about how they might unfold in the future."
Adding to the fact that usually, transitions are lasting for a long time or longer than expected (the "protracted" nature), he outlined that the fastest historical energy transitions observed here was thirty years (in sector-specific cases). 30 years for just one specific sector, while full (or wide-scale) energy transitions, involving all sectors and services, have taken much longer. We don't have this amount of time yet to fight Climate Change before it's irreversibly well beyond the 1.5–2.0 C threshold.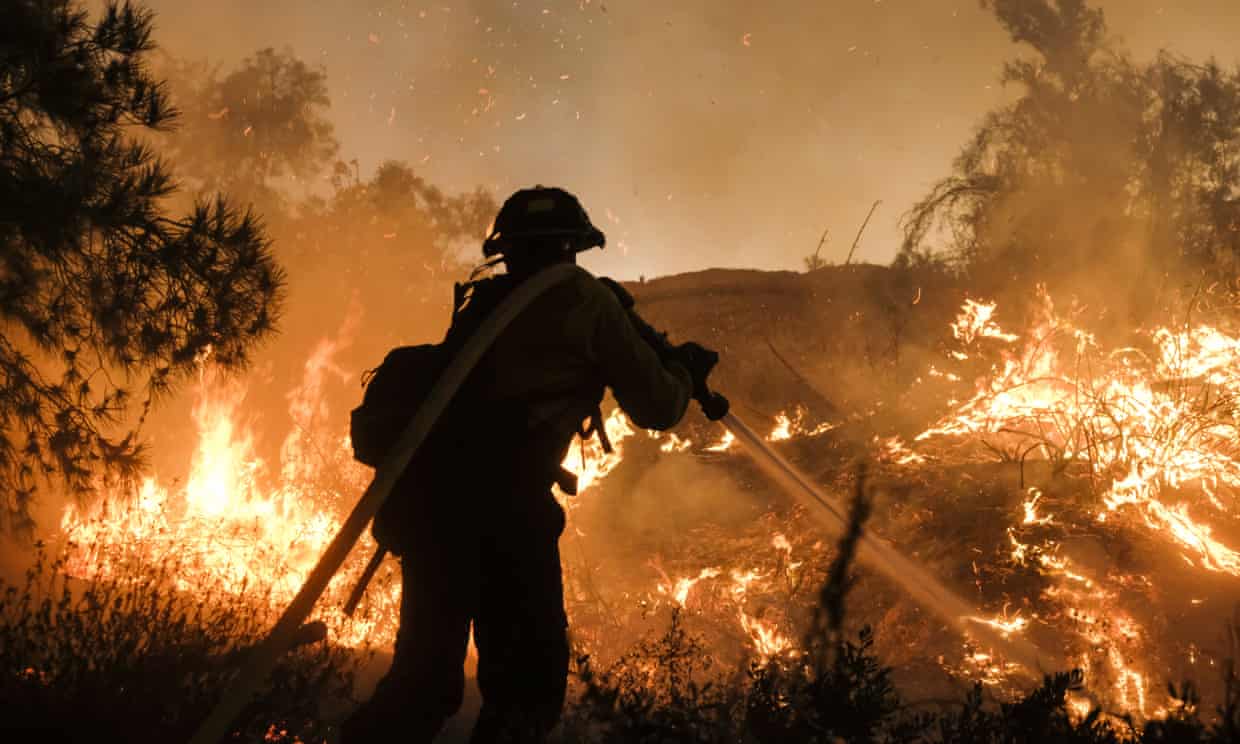 We have 12 years to limit climate change catastrophe, warns UN
Urgent changes needed to cut the risk of extreme heat, drought, floods and poverty, says IPCC www.theguardian.com
Several of the problem areas, identified by energy transition historical research, raise important, tricky issues concerning the development of knowledge about the nature, variety and complexities of energy transitions. They include the distinction between the many kinds of 'minor' and 'major' (or 'grand') transitions. This is important for our capacity to comprehend the scale, pace, duration, smoothness and (dis)continuity or other 'special' properties of transitions, and for our ability to guide or manage them. Indeed, studies have illustrated that the price of energy services played a crucial role in creating incentives to stimulate energy transitions. But an additional key factor is whether the new technology offers new characteristics of value to the consumer, which can help create a market even when the initial price is higher. On the opposite, a crucial factor that can delay a transition is the reaction of the incumbent and declining industries. Nevertheless, governments have, in a few (just a few!) instances, created the regulatory setting to stimulate energy transitions to low-polluting energy sources. Yes, this could be done again, but only if the political will is available at the same time as alternative energy sources project.
A smart coupling of AI and ES
A smart coupling of AI and Energy storage with renewables may act as a catalyst for stimulating processes that led to certain energy transitions. Past energy transitions have had major impacts on the incumbent industries which have declined, but they have also improved energy independence, economic transformations and even inequalities. That's what needs to be reproduced on a wider scale here, in a sustainability transition way with innovative theories and approaches.
According to the research agenda of the influential Sustainability Transitions Research Network, research in this area recognises that many environmental problems require deep structural changes in key areas of human activity and society, including energy systems. It asserts, that a key:
"challenge for sustainable development is the fact that existing systems tend to be very difficult to 'dislodge' because they are stabilized by various lock-in processes that lead to path-dependent developments and 'entrapment'".
​
Credit: Intelligent Power Generation Control (CC BY-NC-SA 2.0), © Smart Phases Inc. (DBA Novacab) https://flic.kr/p/Sbb1K4
The transformation of energy grids, the emergence of new services, new players: 
and new models such as self-consumption alters the operating requirements and constraints of the grids themselves and imposes the management of increasingly massive data that would be unworkable without recourse to AI.
The term Smart Grid has been around for many years now. But with proper integration of Artificial Intelligence and Energy Storage, it carries the promise of grids that would adapt themselves to new uses, more resilient, more efficient, in a word: SMART.
---
This article is a portion of a longer document published in Towards Data Sciences, and it is part of a series on Artificial Intelligence and Energy Storage by Stephane Bilodeau, ing., P.Eng, PhD, FEC. Chief Technology Officer, Smart Phases (Novacab), Fellow of Engineers Canada and expert contributor to Energy Central and Medium. You can find other articles of the series here:
Artificial intelligence in a "no choice but to get it smart" energy industry!
The Renewable Energy boom is a great opportunity for the power sector & the fight against climate change In a smart…towardsdatascience.com
The Combo effect against the Butterfly effect
Artificial Intelligence to boost Energy Storage that will give resilience and efficiency to the Renewable Energy…towardsdatascience.com
Stephane Bilodeau
Thank Stephane for the Post!
Energy Central contributors share their experience and insights for the benefit of other Members (like you). Please show them your appreciation by leaving a comment, 'liking' this post, or following this Member.