Apple encourages suppliers to move to green energy with new investment projects
Apple has made the move to using 100% renewable energy, but now hopes that it can convince its suppliers to do the same.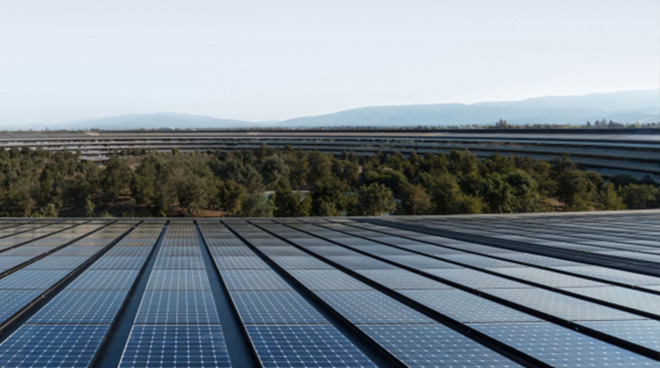 Supply chain partners account for roughly 70% of the carbon emissions associated with Apple's carbon footprint, Apple Insider points out. A corporate leader when it comes to setting goals to green its energy supply, the company doesn't own or operate the facilities that produce those emissions, but it's urging them to follow its lead.
To whit: Apple announced its joining with 10 suppliers in China to invest nearly $300 million to build three new wind farms in the country with a combined capacity of 1 gigawatt of emissions-free power, the first investments associated with Apple's China Clean Energy Fund.
The fund is being managed independently so as to make it possible for smaller companies to improve the ability of smaller companies to access renewable energy. "If we had a number of suppliers one region, we could use that fund, which we invested in as well, and say, okay, let's put clean energy on the grid for all of you," Lisa Jackson, Apple's vice president of environmental, social and policy initiatives told Fast Company.
Thank Andrew for the Post!
Energy Central contributors share their experience and insights for the benefit of other Members (like you). Please show them your appreciation by leaving a comment, 'liking' this post, or following this Member.