Post
Air Conditioning and Renewable Development: Two Sides of the Feedback Loop Coin
image credit: Hoboken411.com
Jul 1, 2019 5:30 pm GMT

1187 views
When scientists discuss the dangers of climate change advancing without us stepping in to prevent the worst of its effects, one of the most terrifying phrases you can read are 'feedback loop.' Essentially, the delicate balance on the Earth's makeup and its climate is subject to a number of potential effects that could be set off by the domino of advancing climate change, and those effects would then also increase the rate at which climate change speeds up and sets off a dangers cyclical way in which the effects could spiral out of control.
Two of the more commonly discussed climate feedback loops that get discussed are the following:
Melting of the world's ice supplies sees large swaths of white reflective surfaces of the planet disappear, surfaces that reflect rather than absorb the light and heat of the sun. As climate change melts the ice, this feedback loop would increase the rate of the warming
Much of the world's permafrost is currently holding onto massive amounts of carbon, and specifically methane. As the warming climate melts that permafrost, we risk seeing large quantities of methane released into the atmosphere, which is particularly perilous given the intensity of warming effects that methane has when compared with other greenhouse gases. 
These feedback loops can have grave impacts, but there are also feedback loops seen related to climate that are directly applicable to the power providers. Specifically, it doesn't take much insight to realize that climate change, and the warming climates with more pervasive, intense, and frequent heat waves, will bring with it an increased demand from air conditioners across the world. According to a recent study published in Nature Communication, "global energy use could increase by as much as 58 percent by 2050 as communities and industries use more air conditioning to cope with rising global temperatures." This increased power demand will be another sort of feedback loop as the energy use will bring with it increased power generation and associated carbon emissions. This feedback loop is a key reason, among many, that utilities must come to grips with what the effects of climate change can bring about and how much more critical it is to try to prevent it today than it is to fight it tomorrow when these effects are already set up in the spiraling feedback loops. Having to build out that added generation would be immensely costly and challenging. And even more concerning would be the finding that "this increased energy use will disproportionately affect low-income households..who already spend a larger portion of their monthly budget on utilities than higher-income homes."
On the other hand, though, feedback loops can be tapped into positively. One example is in the investment of renewable energy technologies. As large-scale renewables become more cost effective, such as solar and wind, the profits made from these projects can (and is) reinvested in further renewable energy in order to continue to make a profit. According to this article in the Conversation, which looked at what would happen if fossil fuel producers were forced to invest in green technologies that were established as cost saving and/or profitable, "the initial investments in wind turbines turned a profit and some of that profit went towards growing the wind farm. This feedback loop allowed the wind farm and its emissions offsets to grow exponentially and reduced the necessary initial investments. In North Dakota, the investments needed to offset all of the emissions from producing and consuming oil and gas dropped from about 50 per cent of the value of the hydrocarbons to 10 per cent because of reinvestments."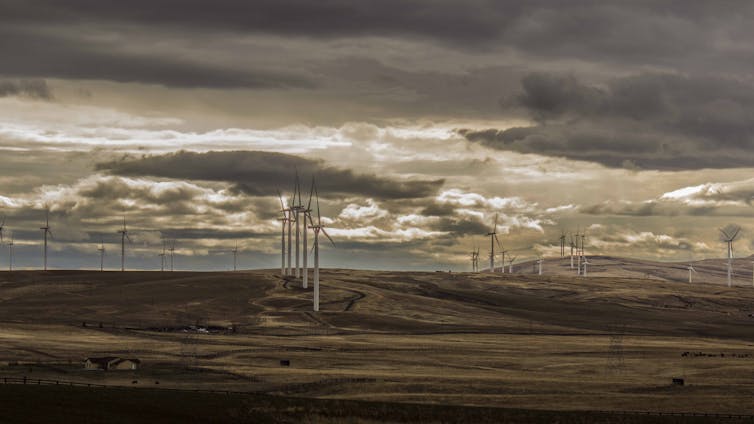 So as those in the utilities and clean energy industry look to fight climate change, including future modeling of the best approach and investment strategies, feedback loops can be both a friend and a foe, depending on how they're set up. But identifying these types of chain reactions can be the pathway towards quick movement—it's just critical we push those feedback loops that are moving in the right direction.
Thank Matt for the Post!
Energy Central contributors share their experience and insights for the benefit of other Members (like you). Please show them your appreciation by leaving a comment, 'liking' this post, or following this Member.