This group brings together those who are interested in topics around oil and gas exploration, drilling, refining, and processing.
Shared Link
After weeks of negotiations, the EU approves a cap on gas prices
Why German Economy Minister Robert Habeck is so afraid about the new price cap?
However, Germany was not the only country to put up a fight. Market disruption, fuel volatility, and unintended consequences were concerns shared by The Hague, Vienna, and Copenhagen. They were worried that if gas prices were lowered artificially, it would lead to more consumption from companies and consumers and a reduction in exports from suppliers, threatening EU supply security.
German Economy Minister Robert Habeck remarked upon his arrival in Brussels on Monday, "We have to be extremely careful that the remedy is not worse than the illness."
After weeks of negotiations, the EU approves a cap on gas prices
The 27 member states reached a compromise on Monday, on a complex mechanism that would prohibit transactions in Europe above €180 per megawatt hour.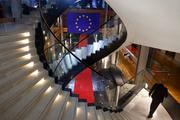 Discussions
No discussions yet. Start a discussion below.
Get Published - Build a Following
The Energy Central Power Industry Network is based on one core idea - power industry professionals helping each other and advancing the industry by sharing and learning from each other.
If you have an experience or insight to share or have learned something from a conference or seminar, your peers and colleagues on Energy Central want to hear about it. It's also easy to share a link to an article you've liked or an industry resource that you think would be helpful.