This special interest group is for professionals to connect and discuss all types of carbon-free power alternatives, including nuclear, renewable, tidal and more.
Shared Link
€100m awarded to German offshore wind to green hydrogen project
Germany, offshore wind and hydrogen
This project will involve the consideration of the entire value creation chain from the wind energy generation and hydrogen production to the conversion of hydrogen into methane, liquid hydrocarbons, methanol or ammonia right up to its use in industry and the energy sector.
The goal is to create a significant cost advantage in the production of large volumes of hydrogen which can then be used to decarbonise various sectors of industry.
Within four years, H2Mare, comprising four joint projects with a total of 35 partners, aims to lay the foundations for technology leadership and support the achievement of climate targets by reducing greenhouse gas emissions more rapidly.
Siemens Energy is responsible for the coordination of H2Mare and is supported by institutes of the Fraunhofer Gesellschaft.
Stay informed at the Offshore Wind and Hydrogen https://bit.ly/3gHQa0V Professionals group
€100m awarded to German offshore wind to green hydrogen project
A flagship project that aims to convert wind power to green hydrogen in Germany has received €100m ($116m) in funding from the German Federal Ministry...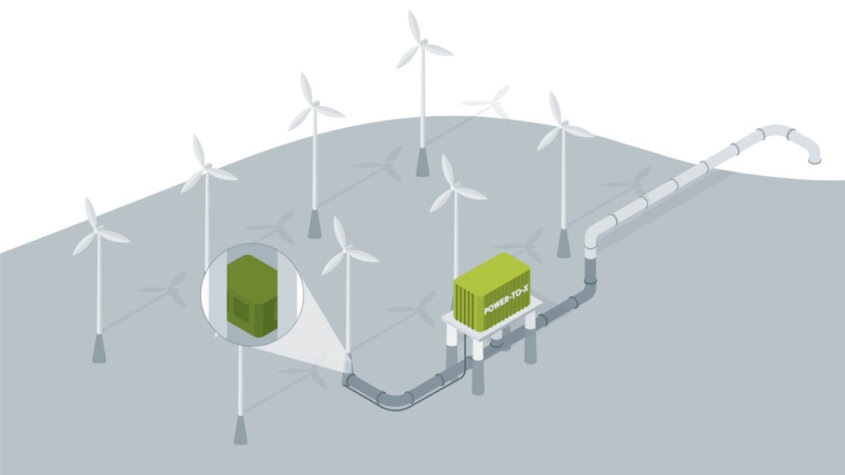 Discussions
No discussions yet. Start a discussion below.
Get Published - Build a Following
The Energy Central Power Industry Network is based on one core idea - power industry professionals helping each other and advancing the industry by sharing and learning from each other.
If you have an experience or insight to share or have learned something from a conference or seminar, your peers and colleagues on Energy Central want to hear about it. It's also easy to share a link to an article you've liked or an industry resource that you think would be helpful.