Raiders departure from NV Energy won't harm utility or customers, energy regulators say
Nevada energy regulators' staff say the proposed departure of Raiders Stadium from NV Energy will probably not financially harm the utility or its customers, but warned that similar exits could harm the system as a whole.
Source:
thenevadaindependent.com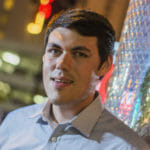 Under state law, large power users are permitted to apply to leave the utility but are typically required to pay a substantial "impact fee" in order to shield other customers of the utility from costs resulting from the departure.
Thank Stephen for the Post!
Energy Central contributors share their experience and insights for the benefit of other Members (like you). Please show them your appreciation by leaving a comment, 'liking' this post, or following this Member.