This special interest group is where customer care professionals share tactics on how utilities are improving interactions with their customers. 
Post
New Customer Video Reveals "Hard-to-Reach" as a Misnomer
This item is part of the Utility Customer Care - Spring 2018 SPECIAL ISSUE, click here for more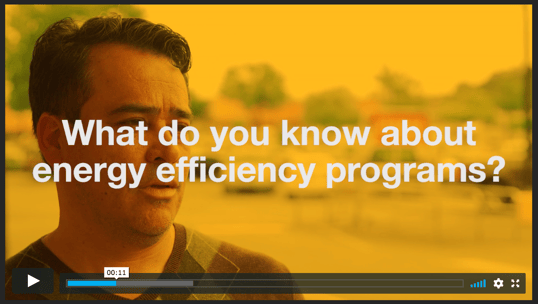 In recent weeks, we've written about our research on Hispanic customers. Internally, we've labeled this as our "hard-to-reach" work. Throughout the energy industry (and many others), this is a common label used to refer to a group of people who have historically shown lower levels of engagement with programs, services, and/or products.
However, through this research focus, we realized that labeling an entire group of people "hard to reach" is simply wrong.
Ann Hoogenboom
Discussions
No discussions yet. Start a discussion below.
Get Published - Build a Following
The Energy Central Power Industry Network is based on one core idea - power industry professionals helping each other and advancing the industry by sharing and learning from each other.
If you have an experience or insight to share or have learned something from a conference or seminar, your peers and colleagues on Energy Central want to hear about it. It's also easy to share a link to an article you've liked or an industry resource that you think would be helpful.