This special interest group is where customer care professionals share tactics on how utilities are improving interactions with their customers. 
Shared Link
How to Make a Radio Pitch
This item is part of the Special Issue - 2018-05 - Customer Care, click here for more
I recently wrote about considering radio as an important part of your public relations efforts -- and this article provides some details on how to go about making that happen. Remember that pitching the press is both an art and a science and each kind of media outlet requires a different touch.
How to Make a Radio Pitch
Radio might seem old-fashioned in today's high-tech world, but it's still a medium people often turn to in their homes, offices and cars. As long as the audience fits your target customer, a great way to get free publicity for your business is to have
Source:
smallbusiness.chron.com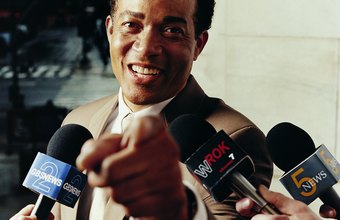 Discussions
Spell checking: Press the CTRL or COMMAND key then click on the underlined misspelled word.
No discussions yet. Start a discussion below.
Get Published - Build a Following
The Energy Central Power Industry Network is based on one core idea - power industry professionals helping each other and advancing the industry by sharing and learning from each other.
If you have an experience or insight to share or have learned something from a conference or seminar, your peers and colleagues on Energy Central want to hear about it. It's also easy to share a link to an article you've liked or an industry resource that you think would be helpful.