This special interest group is where customer care professionals share tactics on how utilities are improving interactions with their customers. 
Post
Closing the information gap on Texans' energy burdens
This item is part of the Special Issue - 2018-05 - Customer Care, click here for more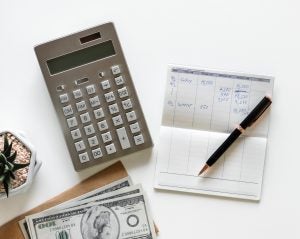 Authored by Sarah Ryan
As summer approaches in Texas, it may be hard to recall that just this January, temperatures hovered at or below freezing for as long as 64 straight hours. Texans used the most electricity ever over the course of one hour, setting a record in energy use as people reached for their thermostats and cranked the heat. For some in the state, however, this was simply not an option.
People in the lowest income brackets regularly have to choose between keeping their homes at a comfortable temperature and other everyday necessities, like putting food on the table – especially in a state like Texas with extreme temperatures. Low-income households that heat with electricity spend four times more on utility bills, as a percent of their income, compared to the average American. This "energy burden" (the percent of a person's income spent on energy) highlights the devastating reality that many people face, as well as presents an opportunity for cleaner, smarter energy to help lower electricity bills.
Enter the Texas Energy Poverty Research Institute, or TEPRI, a nonprofit organization seeking to first understand the burden that energy costs place on low-income households, and then propose practical, equitable solutions. Environmental Defense Fund (EDF) is proudly partnering with TEPRI to advance this mission, starting with conducting a sociodemographic study to provide a detailed understanding of Texans with low incomes and their relationship to energy.
Compounded effects
Poverty is a pressing problem in the Lone Star State. As of 2016, 15.6 percent of Texans live in poverty, which is 3 percent higher than the national poverty rate. Poverty disproportionately affects people of color in Texas, where the poverty rate for Hispanic and African-American Texans is 20 and 21 percent, respectively. By comparison, the poverty rate is 8 percent among Texans who are white.
Lower incomes and disproportionately high electricity bills are often coupled with less efficient housing and limited access to energy efficiency and community solar programs – tools that could help lower bills. This compounds the impact energy burdens have on families living in poverty.
Moreover, there are both racial and economic differences in exposure to pollution from dirty fossil fuel plants, small industrial facilities, and heavy traffic. As experienced by some communities of color in Texas, historical discrimination and high costs of living have forced people with low incomes into areas where toxic exposure is highest. Exposed communities are then at greater risk for cardiovascular problems, asthma, and cancer, as well as premature death from pollution.
Lower incomes and disproportionately high electricity bills are often coupled with less efficient housing and limited access to energy efficiency and community solar programs.
So, along with bearing a higher energy burden, the most socially and financially vulnerable Texans also pay a higher price for dirty energy through expensive and deadly health impacts.
Spending gap is an opportunity
Even though low-income households make up about 30 percent of the U.S. population, only 6 percent of U.S. electricity efficiency spendingwas dedicated to low-income programs in 2015. Energy efficiency and community solar programs made for and directed at low-income communities empower customers to take charge of their energy use and, thus, have more control over their bills.
Investing in energy-efficiency programs benefits almost everyone:
Customers: Can cut their annual energy use by 20 percent or more, leading to approximately $7.4 billion in savings.
Communities: Can reduce carbon pollution by up to 48 million tons every year, which is the equivalent to taking 9 million vehicles off the road annually.
Policy-makers: Can create new employment opportunities and lower healthcare costs for constituents.
A study to help overcome barriers
The technology is ready, but barriers still exist within policies and programs. Legislators, utilities, and other stakeholders in Texas need to implement initiatives aimed at bringing benefits from renewable energy and energy efficiency to people with low incomes.
Texas has the chance to make energy equity a priority and make sure everyone has financial access to and benefits from the clean energy economy.
The first step toward achieving this goal is to close the information gap. For policies and programs to provide communities with solutions tailored to their needs, there must be sufficient data and information gathered on energy use and attitudes towards energy, as well as collaboration and communication with community members and leaders.
That's why EDF is partnering with TEPRI on the sociodemographic study, to paint a picture of low-income Texans' energy-use. We will be working to educate both the utilities and policy-makers, as well as the customers themselves, on community energy needs and opportunities to craft energy programs to best serve those needs.
As our grid continues to change, Texas has the chance to make energy equity a priority and make sure everyone has financial access to and benefits from the clean energy economy. Though there will be high and low temperatures throughout the year in Texas, we should strive to keep bills low for those who carry the greatest energy burden.
Please check out EDF's Low-Income Energy Efficiency report for more information on how investments in comprehensive energy efficiency services for low-income families would benefit everyone by creating healthier and more resilient communities.
Republished with permission from the Environmental Defense Fund.
Jim Marston
Discussions
Spell checking: Press the CTRL or COMMAND key then click on the underlined misspelled word.
No discussions yet. Start a discussion below.
Get Published - Build a Following
The Energy Central Power Industry Network is based on one core idea - power industry professionals helping each other and advancing the industry by sharing and learning from each other.
If you have an experience or insight to share or have learned something from a conference or seminar, your peers and colleagues on Energy Central want to hear about it. It's also easy to share a link to an article you've liked or an industry resource that you think would be helpful.