Here's a first-person account of being stranded without power in the Bay Area. It offers valuable lessons about customer experience and how not to handle a crisis. "The Bay Area experienced a man-made crisis (a blackout) designed to avoid a far worse man-made crisis (a fire) made more likely by a far worse man-made crisis (climate change)," writes Lowrey. She did not receive communication from the utility pertaining to the crisis but was spared an electricity cutoff. (She is not sure why, though). The blanket communication that PG&E sent out to its rate pyers pretty much told them that they were on their own and to make arrangements accordingly. Of course, this was Lowrey's experience as a retail customer. We don't have accounts from business customers yet. PG&E has won awards in the past for its service.  
Alone in the Dark in the Bay Area
People were on their own as their homes and businesses lost power.
Source:
www.theatlantic.com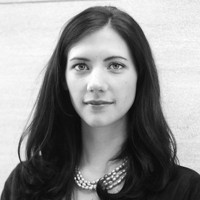 Thank Rakesh for the Post!
Energy Central contributors share their experience and insights for the benefit of other Members (like you). Please show them your appreciation by leaving a comment, 'liking' this post, or following this Member.